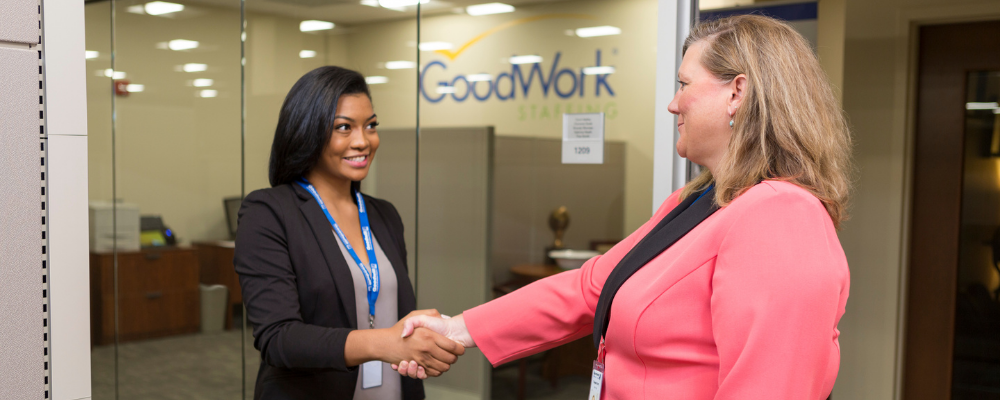 Here's what you can expect when your business partners with GoodWork Staffing.
Satisfaction Guarantee
GoodWork Staffing offers a four-hour guarantee. If you are not 100% satisfied with an employee within the first four hours, you will not be expected to pay. We will replace the employee at no charge to you.
Employee's First Day on the Job
A GoodWork Staffing representative will meet new employees at the job site for the first day on the job. This will ensure that employees meet all customer expectations and allow for on-the-spot problem solving should any issues arise.
Customized Orientations
We realize that all companies are different and have different expectations of their employees. We work with you to understand your company's policies and procedures and then creates customized handouts that outline these requirements for employees. A GoodWork Staffing representative will go over these requirements with each employee prior to his or her first day on the job.